MOUNTAINSUN is a northern California based socially and environmentally conscious boutique design and development services firm committed to use business to inspire creative solutions to environmental issues. Founded in 2017, MOUNTAINSUN has been providing civil engineering and development support on projects across the US.
Our philosophy
What // Building a sustainable planet. We operate at the intersection of the built and natural environments. We are a creative global group of design, planning and real estate professionals. Inspired by nature, driven by thriving communities, guided by thoughtful design and dedicated to living simply. We are passionate about building harmoniously at the intersection of the natural and built environments - a light touch on the land.
We strive to be thought leaders and believe low-impact-living is the future of a more sustainable world. We aim to help lead the movement of a new-wave of development that leverages the value of energy net zero and high-performance buildings into a scalable, economically viable model that can be replicated.
Why // Reconnect People + Nature. The cornerstone of the MOUNTAINSUN mission is to foster a land ethic by promoting environmental stewardship and to LIVE SIMPLY. We are committed to restoring our land by developing in a thoughtful, harmonious and equitable way that does no unnecessary harm. We encourage active PARTICIPATION in nature. Getting people back in touch with wilderness is the mission behind conservation.
To that end, we are vocal advocates of environmental causes, helping to defend our public lands, oceans, biodiversity, clean water, and natural beauty for all to enjoy. We strive to advance the understanding of the restorative power of nature.
our value proposition
We provide our clients with superior design, consulting and advising services focusing primarily on housing and hospitality projects.
We contribute in a useful way to society and the environment.
As a boutique, lean and mobile firm, we provide our clients with the best on-hands service and exceptional value due to our low overhead, unique structure and global support resources at our fingertips. We have years of experience in Austin, Texas as well as northern California providing our clients the best development solutions for their land.
We are your partner. Design services are NOT considered a commodity, but based on our added-value proposition.
As early adopters operating within the sustainable engineering and design disciplines, we are leaders in Energy Net Zero and cradle-to-cradle building - this niche forms the foundation of the company.
Our commitment to give back to the environment through our partnership with 1% For Planet is complete unique in the design and development community.
our approach
Combining the creativity of a design firm and the entrepreneurial spirit of a real estate developer, MOUNTAINSUN's approach is visionary and responds to the increasing complexity associated with development, including consideration of the client's requirements and all stakeholders.
Our strategy (and successes) hinge on a few Core Principles:
Holistic. Keep it simple. Turning complex ideas into clear, guiding frameworks that meaningful, enduring and yield economic, social and environmental returns.
Design. Creating sustainable spatial and environmental designs that stand the test of time.
Solutions. We are problem solvers. We believe in the intrinsic interconnectedness of challenges. We believe we are all defined by the problems we choose as our own. We provide forward looking solutions and always moving the needle. We think in terms of systems, not silos.
Communication. Project success is directly correlated to the clarity of outgoing communication.
Credibility. Years of experience translate to industry expertise among peers.
Flexibility. We shift with changing tides, whether our client's desires or global industry movements.
Innovation. The persistence pursuit of pushing the envelope.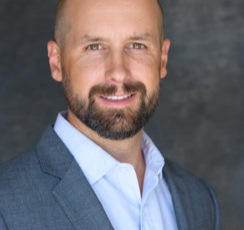 Russ founded MOUNTAINSUN in 2016 after seeing a void in design and development professions. He is committed to providing clients a holistic approach that addresses economic, social and environmental yields, while providing clients with transparent, non-commoditized value-add services..
Russ is a professional civil engineer, LEED Accredited Professional and Licensed Real Estate Associate with 16 years in the industry. Inspiration for the company comes from growing up running wild in the outdoors of Northern California and the Pacific Northwest, enjoying the abundance and beauty of nature.
Partnered with 1% For the Planet since our founding in 2016. 1% FTP is a global movement to support grass-roots environmental issues - because together we can do more than we can alone. We contribute at least one percent of annual sales to high-impact environmental nonprofits to help protect the planet.

Registered in-house Professional Engineers in California, Texas and Colorado with ability to be licensed in all 50 states and internationally.

Forged strategic partnerships with EcoSmart Solutions and Tesla EcoSystems for use of their proprietary innovative technologies.

City of Austin Green Business Leader, Gold distinction - Since 2017 (COA Office of Sustainability).

Launched our eco-tourism initiative: Expedition.Earth - an initiative providing global environmental awareness through sustainable and experiential travel. Traveled to South America in 2017.

Support of an Urban Agriculture startup in Austin, Texas revolutionizing fresh, local food access and aiming to alleviate food insecurity issues, both locally and nationally.
An early adopter of the Sustainable SITES Initiative - a green building certification system for sustainable landscapes and green infrastructure.

Affiliated with California Broker to provide real estate referral services.

Supporting the North Coast Regional Land Trust (NCRLT) to help conserve old growth forests and habitat in northern California through partnership with 1%FTP.

Supporting the Rainforest Alliance to help bring awareness to the global depletion or primary rainforests through outreach and travel.

Early supporter of the global social collaborator + incubator, Impact Hub: with offices around the World, forming a network of socially conscious businesses.

Active member of Engineers Without Borders (EWB) since 2002, providing technical and peer review to clean water and sanitation projects around the world.

Moved operational base from Austin, TX to Northern California in 2018.
All Rights Reserved. 2019 Mountain Sun Holdings, LLC